Música
Published on Junho 29th, 2011 | by Filipe Pedro
0
Sai Amy Winehouse, entra Snoop Dogg no 15.º Sudoeste TMN
Imprópria para consumo e a precisar de mais Rehab, Amy Winehouse cancelou a digressão europeia. E em boa hora o fez, para dar lugar a Snoop Dogg, um dos nomes incontornáveis do hip hop mundial que inacreditalmente ainda não se tinha estreado em Portugal.
Nascido em Long Beach, Snoop Dogg iniciou a sua carreira musical no início dos anos noventa. A solo ou em colaboração com outros artistas, Dogg conta com mais de 35 álbuns e 90 singles editados. Mayer Hawthorne, Pharrell Williams, Dr. Dre, Justin Timberlake, Katy Perry ou Kanye West são algumas das mais interessantes colaborações.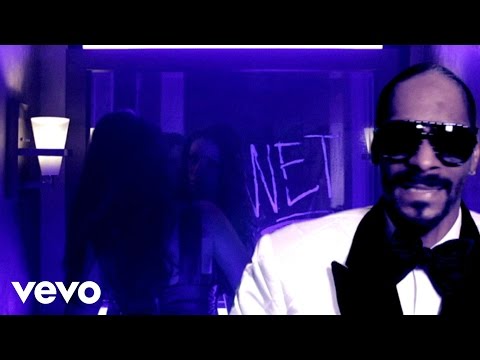 Entre os seus temas mais conhecidos encontram-se "Beautiful", "Signs", "Let's Get Blown", "Drop It Like It's Hot" ou "Wet" (teledisco acima). O seu último disco, "The Doggumentary", foi lançado em março deste ano e tem escalado as tabelas de vendas com sucesso.
Cartaz do 15.º Sudoeste TMN
Dia 3 – Recepção ao Campista – Axwell, Thomas Gold, DJ Ramesh e DR. Ramos
Dia 4 – Palco TMN – Snoop Dogg, Janelle Monáe, Raphael Saadiq, Eliza Doolittle; Palco Jogos Santa Casa – Destroyer, Jamie Woon, Bag Raiders, Andreya Triana; Groovebox – Gui Boratto, Sierra Sam, Zé Salvador & Serginho, Bart; Sapo Positive Vibes – Like The Man Said, Burro Banton, Asian Dub Foundation, Richie Spice e Faya Fex.
Dia 5 – Palco TMN – Kanye West, Underworld, Patrice, Deolinda, Marcelo Camelo; Palco Jogos Santa Casa – Clã, Cuca Roseta, Luísa Sobral, dEUS; Groovebox – Raresh, Cassy, João Maria & António Alves, Miguel Neto; Sapo Positive Vibes – Bloco Bleque, Junior Kelly, Queen Ifrica feat. Tony Rebel, Sentinel e Big Badda Boom.
Dia 6 – Palco TMN – David Guetta, Scissor Sisters, The Script, Valete, Mexican Institute Of Sound; Palco Jogos Santa Casa – Nouvelle Vague com Rui Pregal da Cunha, King Khan & The Shrines, Marina Gasolina, Choc Quib Town; Groovebox – Zip, Mara Trax (Maayan Nidam & Vera), Rui Vargas & André Cascais, Hugo Santana; Sapo Positive Vibes – Agir, Alpha Blondy, MR. Vegas, Nu Bai e Tony Matterhorn.
Dia 7 – Palco TMN – Swedish House Mafia, The National, Interpol, Filipe Pinto; Palco Jogos Santa Casa – Zola Jesus, Neon Indian, Givers, Polock; Groovebox – Richie Hawtin, Hello? Repeat Soundsystem, Stereo Addiction, Freshkitos; Sapo Positive Vibes – Souls of Fire, Inner Circle, Konshens, Firestarter Sound e Ultimate Reggae Bashment: Supersonic Vs. Herb-a-lize It.